Quick Links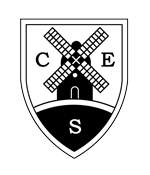 Our School Aims
A working partnership between home and school.

It is our goal that children, parents or adults with responsibility, staff and other adults at Skidby C. of E. School work together as a team to provide the highest level of education for all pupils.

Provide a learning environment.

Our school offers a happy, secure and caring environment, which stimulates learning, encourages courtesy, a consideration for the needs of others and an understanding of the wider community.

Provide a well-balanced and broad curriculum.

Our aim is to address the whole development of the child. We aim to teach them to apply their acquired knowledge to the development of personal and social skills and increase their moral, spiritual and social awareness.

To provide equal opportunity for all children.

In our school we offer all children the same opportunities regardless of gender, race or religious belief.

To ensure that every child achieves their full potential and raise standards.

In our school we recognise that each child is unique and has individual needs and strengths. We aim to build self-esteem and to recognise achievement in all areas of life. To build self-confidence, motivation and commitment.

To develop high standards of discipline.

In our school we have developed a policy, which rewards children for good behaviour and sets out our high expectations of behaviour, attendance and punctuality.
Respect, Responsibility and Resilience
"The thing I like most about school is the staff and my friends because they encourage me to do my best."
"What I like about my school is that it is safe, secure, I learn lots and when I achieve something I get rewarded."
"I like this school because everyone is nice to each other even though we are all different."
"I like the way we do our homework, giving us options makes it really fun and I learn a lot."
"The staff are really nice and make learning exciting."
"The teachers treat us fairly."
"I look forward to the creative work we do."
"Staff look after us and keep us safe."
"I like my lessons because they are always fun and interesting."
"I really like the fact I feel safe and can make friends easily here."
"I like the awesome school trips we go on, like our trip to the chocolate factory."
"The teachers take care of us and challenge us so we can get better."
"I like being in class two because all the lessons are interesting, really fun and challenging too."
"I like the dojo points as we are rewarded with a book for every 100 dojo points we get."
"I like my maths lessons and getting better with my handwriting."
"My favourite thing is the cheerleading club where people lift us in the air."
"I enjoyed the paramedic coming in to school."
"We have really enjoyed pretending we are policemen."