Parent Friends Association
Welcome! We are Skidby CE Primary School PFA.
The PFA is a registered charity run by parents and friends of the school. It was set up to organise social and fun activities for the children which in turn provides funding for 'extras' that the school budget cannot provide. These 'extras' range from simply buying new books for the library to mammoth fundraising activities to help finance larger projects for example, updating technology or transforming a school play area. Skidby is a very small primary school with limited funding and without the PFA fundraising it would be extremely hard to maintain a fulfilled learning environment for our pupils.
All of the PFA activities are promoted on their Facebook page – https://m.facebook.com/parentsandfriendsofskidbyschool/. If you are interesting in joining Skidby School PFA or would simply just like to know a bit more about us, please do not hesitate to contact us at skidbypfa@hotmail.co.uk.
The PFA have been working tirelessly this term to support the school and are on a mission to help us to update and replace our technology.
They are working towards a target of supplying a class set of tablets to support the school to further enrich our wider, broad and balanced curriculum.
You can help and support them in their goal in a number of ways –
Crowd Funding –
The PFA have set up a crowd funding page, please help by sharing this far and wide to help drum up more donations.
Easy Fundraising –
The PFA have also set up an online shopping, easy fundraising page.
This is so easy to use and it would mean that the PFA would receive donations as you all start your Christmas shopping.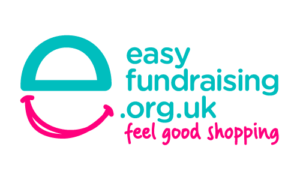 Www.easyfundraising.org.uk  – using the name Skidby CE Primary School PFA
"Skidby is a close school where people pitch in together with a real sense of community."
"The children get individual attention from the teachers and that way teaching is tailored around the child."
"The children have a good relationship with their teachers."
"I like that it is a small school and the children get to know all ages."
"The small school has a family feel where children mix across all the classes."
"Skidby school has a strong outlook on values, politeness and behaviour to help see them through their school years."
"The staff are friendly and approachable."
"The governors are approachable, willing to help and want the best for the school."
"There is a tangible and positive energy about the place."
"The teachers very much inspire the children."
"The Friday assemblies are a great way for parents to feel connected to the school."
"The staff seem to be able to pin point the challenges pupils face and meet their educational needs."
"The school is within a village community and has a caring ethos where the children look out for each other."
"The school has excellent teachers and support staff and has a friendly environment."