Quick Links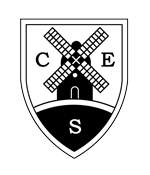 Subject Progression
Subject Key Objective Progression & Development by Class
The following pages will help you understand your child's progression through school.
The curriculum film resource has been broken down by subject area initially and then by topic area.
At Skidby Primary School our children receive an outstanding grounding in basic skills, including reading, writing, spelling, grammar, mathematical understanding and confidence in the expressive arts.
All lessons are differentiated. This means teachers plan activities that enable the objective to be learned by all children including those who will find the objective challenging, those children who with hard work will secure good progress and those children who can tackle extra stretch and challenge in this subject.
Art
Design and Technology
English
Maths
Religious Education
"The small school has a family feel where children mix across all the classes."
"I like that it is a small school and the children get to know all ages."
"Skidby is a close school where people pitch in together with a real sense of community."
"The school is within a village community and has a caring ethos where the children look out for each other."
"Skidby school has a strong outlook on values, politeness and behaviour to help see them through their school years."
"The staff seem to be able to pin point the challenges pupils face and meet their educational needs."
"The Friday assemblies are a great way for parents to feel connected to the school."
"The children get individual attention from the teachers and that way teaching is tailored around the child."
"The teachers very much inspire the children."
"The staff are friendly and approachable."
"The governors are approachable, willing to help and want the best for the school."
"The school has excellent teachers and support staff and has a friendly environment."
"There is a tangible and positive energy about the place."
"The children have a good relationship with their teachers."