Quick Links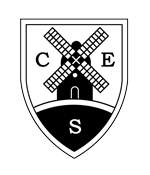 About Our School
At Skidby we have high expectations of our children and set challenging targets for them.
Every child is encouraged to reach their full potential and we recognise that every child is special and has their own contributions to make.
Our staff are dedicated, hardworking, experienced and provide a safe, calm and caring atmosphere in school and foster a hardworking ethos based on an enjoyment of learning within a stable environment.
We expect a great deal from our children and they do not disappoint us. We are pleased to offer a varied selection of enrichment and enhancement opportunities and possess excellent links with our local and diocesan communities.
We recognise that parents play an important role in the education of their children and as such, we welcome your support and co-operation in making your child's time at Skidby CE enjoyable.
We are fortunate to have a very active Parent and Friends Association and encourage parents and carers to be involved in all aspects of school life or to discuss any concerns or issues with us.
Please call at any time to make an appointment to see either myself or my team – all members of staff will value discussing any aspect of your child's education and general welfare.
We have an aspiration for all our children that through their school journey they will fulfil their academic potential and become successful lifelong learners whilst developing in a nurturing Christian environment.
In addition, we endeavour that our children will possess high levels of both social and emotional intelligence so that they are well placed to succeed and thrive in the future, becoming active and productive members of society.
"The small school has a family feel where children mix across all the classes."
"I like that it is a small school and the children get to know all ages."
"Skidby is a close school where people pitch in together with a real sense of community."
"The school is within a village community and has a caring ethos where the children look out for each other."
"Skidby school has a strong outlook on values, politeness and behaviour to help see them through their school years."
"The staff seem to be able to pin point the challenges pupils face and meet their educational needs."
"The Friday assemblies are a great way for parents to feel connected to the school."
"The children get individual attention from the teachers and that way teaching is tailored around the child."
"The teachers very much inspire the children."
"The staff are friendly and approachable."
"The governors are approachable, willing to help and want the best for the school."
"The school has excellent teachers and support staff and has a friendly environment."
"There is a tangible and positive energy about the place."
"The children have a good relationship with their teachers."