Quick Links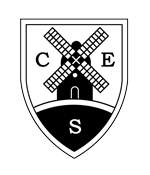 Our School Admissions
There is a legal requirement that all children attend school or receive suitable education once they reach the age of five years. At Skidby CE Primary School we have early admissions. Children start in Reception at the beginning of the school year in which they become five.
It is possible for parents/carers to arrange to delay their child's entry to school. However, parents should be aware that their child's admission cannot be delayed beyond the date that the child reaches school age and if admission is deferred to the following school year (e.g. child has an August birthday) then the child may lose their place at the school. Deferment of a place must be done in consultation with the Headteacher.
Older children who gain a place at the school will be admitted into the National Curriculum Year relevant to their age. Children with statements of special educational needs are always welcomed and arrangements for their requirements will be dealt with in accordance with the Code of Practice on Special Educational Needs.
The allocation of places at Skidby CE Primary School is decided by the local authority and all applications should be made to them by telephoning the East Riding of Yorkshire Council on 01482 887700 and asking for School Admissions. Prior to making an application parents/carers are very welcome to have a look around the school during the school day. This can be arranged by making an appointment with the school office staff.
The local authority has a coordinated scheme with set criterion for allocating places if the number applying exceeds this number.
Criterion (i) – Places will first be given to children who are looked after by the local authority.
Criterion (ii) – Places will next be given to children who live in the school's designated catchment area.
Criterion (iii) – Places will next be given to children who have a sibling attending the school in Reception or Years 1 to 5.
Criterion (iv) – Places will next be given to those children who live closest to the school. The distance from the child's home to the school will be measured and priority will be given to those living nearest to the school.
A waiting list is maintained by the local authority with children prioritised according to the criteria set out above. They also administer the appeal arrangements which are heard by independent admission appeal panels.
Further details of the local authority procedures can be found by telephoning 01482 887700 and asking for schools admissions.
"The thing I like most about school is the staff and my friends because they encourage me to do my best."
"What I like about my school is that it is safe, secure, I learn lots and when I achieve something I get rewarded."
"I like this school because everyone is nice to each other even though we are all different."
"I like the way we do our homework, giving us options makes it really fun and I learn a lot."
"The staff are really nice and make learning exciting."
"The teachers treat us fairly."
"I look forward to the creative work we do."
"Staff look after us and keep us safe."
"I like my lessons because they are always fun and interesting."
"I really like the fact I feel safe and can make friends easily here."
"I like the awesome school trips we go on, like our trip to the chocolate factory."
"The teachers take care of us and challenge us so we can get better."
"I like being in class two because all the lessons are interesting, really fun and challenging too."
"I like the dojo points as we are rewarded with a book for every 100 dojo points we get."
"I like my maths lessons and getting better with my handwriting."
"My favourite thing is the cheerleading club where people lift us in the air."
"I enjoyed the paramedic coming in to school."
"We have really enjoyed pretending we are policemen."