Quick Links
Coronavirus Information
We are following the guidelines from Public Health England and further support and advice can be sought by visiting their website: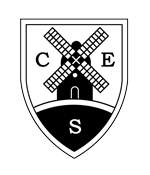 Our School Staff 2020/21
| Name of Teacher | Category |
| --- | --- |
| Stuart Richardson | Headteacher |
| Samantha Grady | School Business Manager |
| Rachel Jones | Teacher |
| Helen Gray | Teacher |
| Dieter Pritchard | Teacher |
| Alexis Dyson | Teacher |
| Rachael Reed | Nursery Nurse |
| Janet Stott | Nursery Nurse |
| Debbie Rilatt | Teaching Assistant |
| Gill Faichney | Teaching Assistant |
| Jacqui Hamilton | Catering Assistant |
| Joanna Morris | Midday Supervisor |
| Rosalind Richardson | Midday Supervisor |
| Gail Weaver | Midday Supervisor |
| Annita Smith | Caretaker |
"The thing I like most about school is the staff and my friends because they encourage me to do my best."
"What I like about my school is that it is safe, secure, I learn lots and when I achieve something I get rewarded."
"I like this school because everyone is nice to each other even though we are all different."
"I like the way we do our homework, giving us options makes it really fun and I learn a lot."
"The staff are really nice and make learning exciting."
"The teachers treat us fairly."
"I look forward to the creative work we do."
"Staff look after us and keep us safe."
"I like my lessons because they are always fun and interesting."
"I really like the fact I feel safe and can make friends easily here."
"I like the awesome school trips we go on, like our trip to the chocolate factory."
"The teachers take care of us and challenge us so we can get better."
"I like being in class two because all the lessons are interesting, really fun and challenging too."
"I like the dojo points as we are rewarded with a book for every 100 dojo points we get."
"I like my maths lessons and getting better with my handwriting."
"My favourite thing is the cheerleading club where people lift us in the air."
"I enjoyed the paramedic coming in to school."
"We have really enjoyed pretending we are policemen."