Quick Links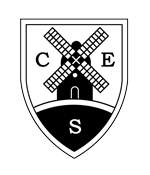 Reading & Phonics
Foundation/Key Stage 1
Children first learn their letter sounds and names then apply these to word building.
We use both Letters and Sounds as the basis for our teaching of phonics.  This is
recognised as a synthetic phonic schemes.  The children will also learn a variety of
other key words by sight.
Children read individually, in small groups and as a whole class.  A variety of
different genres are chosen at an appropriate level of ability for each group of
children.  As well as being able to read the text, children are encouraged to discuss
the content of the book, and their opinions about people, places and events are
sought.  The more able readers will be asked about the varied themes of different
texts.
Our core reading scheme is The Oxford Reading Tree. We supplement this with a
huge variety of other literature. Teachers use these resources when they feel it will
result in even more progress.
Key Stage 2
Through independent reading, shared reading in literacy lessons and cross-curricular
sessions, guided reading groups and reading for pleasure, reading in Key Stage 2
develops and extends the skills acquired in Key Stage 1.
Children explore a wide variety of genres, both fiction and non-fiction which allows
them to access, input ideas and understand what they are reading.  They are given
opportunities to speculate on the tone and purpose of texts they explore as well as to
consider both the themes and audience.
"The thing I like most about school is the staff and my friends because they encourage me to do my best."
"What I like about my school is that it is safe, secure, I learn lots and when I achieve something I get rewarded."
"I like this school because everyone is nice to each other even though we are all different."
"I like the way we do our homework, giving us options makes it really fun and I learn a lot."
"The staff are really nice and make learning exciting."
"The teachers treat us fairly."
"I look forward to the creative work we do."
"Staff look after us and keep us safe."
"I like my lessons because they are always fun and interesting."
"I really like the fact I feel safe and can make friends easily here."
"I like the awesome school trips we go on, like our trip to the chocolate factory."
"The teachers take care of us and challenge us so we can get better."
"I like being in class two because all the lessons are interesting, really fun and challenging too."
"I like the dojo points as we are rewarded with a book for every 100 dojo points we get."
"I like my maths lessons and getting better with my handwriting."
"My favourite thing is the cheerleading club where people lift us in the air."
"I enjoyed the paramedic coming in to school."
"We have really enjoyed pretending we are policemen."