Quick Links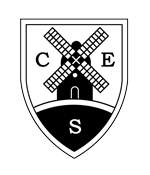 Sports Premium Grant
At Skidby CE Primary School, we strive to promote healthy and active lifestyles and aim to provide sporting opportunities for all our pupils.
Schools have to spend their School Sports Grant funding on improving their provision of PE and sport, but they will have the freedom to choose how they do this.
Possible uses for funding include, but are not limited to:
Hiring specialist PE teachers or qualified sports coaches to work alongside classroom teachers when delivering PE.

New or additional Change 4 Life sports and activity clubs.

Paying for staff professional development opportunities in PE/sport

Paying for cover for staff to take part in professional development opportunities linked to PE/sport.

Running sporting competitions or increasing participation in the School Games.

Providing places for pupils on after school sports clubs or holiday clubs.

Buying quality assured professional development modules or materials for PE/sport.

Purchasing equipment to enhance provision in PE / sport.
"The small school has a family feel where children mix across all the classes."
"I like that it is a small school and the children get to know all ages."
"Skidby is a close school where people pitch in together with a real sense of community."
"The school is within a village community and has a caring ethos where the children look out for each other."
"Skidby school has a strong outlook on values, politeness and behaviour to help see them through their school years."
"The staff seem to be able to pin point the challenges pupils face and meet their educational needs."
"The Friday assemblies are a great way for parents to feel connected to the school."
"The children get individual attention from the teachers and that way teaching is tailored around the child."
"The teachers very much inspire the children."
"The staff are friendly and approachable."
"The governors are approachable, willing to help and want the best for the school."
"The school has excellent teachers and support staff and has a friendly environment."
"There is a tangible and positive energy about the place."
"The children have a good relationship with their teachers."